ATHENA
Top End Gasket Kit
Quantity
Bullet points
High endurance and reliability
Perfect compatibility with any listed application
Unbeatable quality-price ratio
Description
Athena offers the widest range of replacement engine gaskets available on the market, boasting over 40 years of experience in the field.

Athena's gasket kits are entirely engineered in Italy with a strong base of internal know-how. Each piece is produced following strict parameters imposed by manufacturers and the use of latest generation lasers guarantees perfect cutting quality.
Athena performs surface treatments to compensate irregularities and follows material stress relieving processes to improve sealing in the most critical areas.

Top End Gasket Kit includes all the gaskets needed to overhaul the head and the thermal part of the engine.

Find the gasket that best suits your motorbike by consulting the compatibility tables.
Vehicle compatibility
HONDA CRF F 150 cc 2003/2005
Bestsellers in the category Parts
ATHENA
P40FORK455054
Fork Oil Seal Kit 41x54x11 mm
Technical features
Oil Seal Total Height (mm): 11.00
External Diameter (mm): 54.00
Internal Diameter (mm): 41.00
Material: Rubber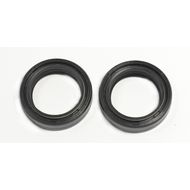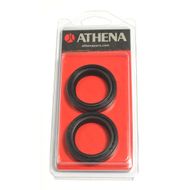 ATHENA
P40FORK455032
Fork Oil Seal Kit 35x48x11 mm
Technical features
Oil Seal Total Height (mm): 11.00
External Diameter (mm): 48.00
Internal Diameter (mm): 35.00
Material: Rubber
ATHENA
P40FORK455166
Fork Oil Seal Kit 41x53x8/10,5 mm
Technical features
Height: 8.00
Oil Seal Total Height (mm): 10.50
External Diameter (mm): 53.00
Internal Diameter (mm): 41.00
ATHENA
P40FORK455050
Fork Oil Seal Kit 40x52x10/10,5 mm
Technical features
Height: 10.00
Oil Seal Total Height (mm): 10.50
External Diameter (mm): 52.00
Internal Diameter (mm): 40.00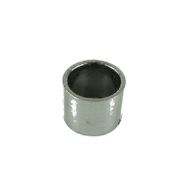 ATHENA
S410485012021
Exhaust Pipe Muffler
Technical features
Height: 30.50
External Diameter (mm): 38.00
Internal Diameter (mm): 32.00
Net Weight (Kg): 0.02