RENTHAL
Rear Chainwheel for Offroad bikes UltraLight Grooved 192-420
Quantity
Bullet points
Self cleaning mud groove technology between each tooth
Different colors available
Description
Renthal Ultralight™ rear chainwheels are manufactured to extremely tight tolerances from 7075 T6 aluminium alloy which is 66% lighter than steel, yet incredibly durable. Their advanced tooth profile, concentricity and accuracy of fit provide maximum power transfer and long-life.

Renthal's combination of a high strength base material and exceptionally hardwearing surface result in significantly increased chainwheel life over other brands.

WEIGHT
Designed to keep revolving un-sprung mass to an absolute minimum and power transfer at a maximum, Renthal Ultralight™ rear chainwheels are 66% lighter than steel.

CNC MACHINED
Each Ultralight™ Rear Chainwheel that leaves Renthal's engineering facilities in the UK is individually CNC machined to the tightest possible tolerances, ensuring an accurate and reliable fit.

MATERIAL
High strength specially enhanced 7075 T6 aluminium alloy is used to create the perfect rear chainwheel, that is both lightweight, durable and strong.

MUD GROOVES
Ultralight™ Rear Chainwheels feature Renthal's self-cleaning mud groove technology between each tooth. This prevents mud build up that traditionally leads to quicker wearing components.

COLOURS
Ultralight Rear Chainwheels are available in 6 colours to help you personalise your setup. The available colours are Black, Blue, Red, Green, Orange and Silver. The anodised surface finish provides an integral coating preventing corrosion. A 15-step process is carefully carried on on each chainwheel individually.
Vehicle compatibility
GAS GAS MC 65 cc 2021/2023
HUSQVARNA TC Ktm engine 65 cc 2018/2023
KTM SX 65 cc 1998/2023
Bestsellers in the category Parts
ATHENA
P40FORK455054
Fork Oil Seal Kit 41x54x11 mm
Technical features
Oil Seal Total Height (mm): 11.00
External Diameter (mm): 54.00
Internal Diameter (mm): 41.00
Material: Rubber
ATHENA
P40FORK455050
Fork Oil Seal Kit 40x52x10/10,5 mm
Technical features
Height: 10.00
Oil Seal Total Height (mm): 10.50
External Diameter (mm): 52.00
Internal Diameter (mm): 40.00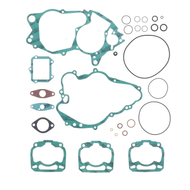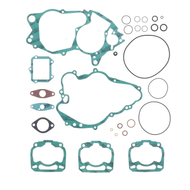 ATHENA
P40FORK455166
Fork Oil Seal Kit 41x53x8/10,5 mm
Technical features
Height: 8.00
Oil Seal Total Height (mm): 10.50
External Diameter (mm): 53.00
Internal Diameter (mm): 41.00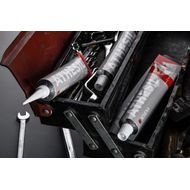 ATHENA
P40FORK455141
Fork Oil Seal Kit NOK 48x57,9x11,5 mm
Technical features
Oil Seal Total Height (mm): 11.50
External Diameter (mm): 57.90
Internal Diameter (mm): 48.00
Material: Rubber