GET
Motorcycle RPM Dash rev counter with Launch Control and Shift Light
Quantity
Bullet points
Equipped with innovative Launch Control mode
Resistant to water and stones
Description
How much gas when the race starts? Do you want to achieve maximum performance both at the start and during the entire race? Would you like to feel more focused while driving and take a perfect ride?

For the first time in the motocross market: RPM Dash, not just a simple tachometer, but an incredible Launch Control system with shift indicator included.
RPM Dash is the new device signed GET, fully compatible with the original components of the dirt bikes and able to:
- guarantee a good start
- help you keep under control the level of engine RPM
- indicate when it's time to change gear

The device GET RPM Dash is absolutely customizable: thanks to the Launch Control mode, the button on the handlebar (included) allows you to set the optimal RPM level to be reached just before the start, helping you to understand how much throttle to open or close. When all 12 LEDs are on, you are ready to release the clutch and jump out of the gate.

The LEDs also allow you to know the RPM level in real time and thus have full control of the dirt bike. In addition, thanks to the Shift Light function, once the shift threshold has been reached (which can always be set with the button), the LEDs will flash to signal the right moment to change gear and release full engine power.

Release the clutch and take the holeshot!
Vehicle compatibility
KAWASAKI KX F 250 cc 2018/2022
KAWASAKI KX F 450 cc 2019/2022
YAMAHA YZ F 250 cc 2019/2022
YAMAHA YZ F 450 cc 2010/2022
Bestsellers in the category Electric parts
GET
GK-GETHM-0002
Hour Meter
Technical features
Replaceable Battery: No
display: LCD
Battery Life: 6 years
Ip Standard Level: IP68
GET
GK-CDI-0009
CDI Control Unit
Technical features
Data Logging Compatibility: Yes
Compatible With Gpa Switch: No
Compatible With Get Second Injector: No
Compatible With Lc Gpa: No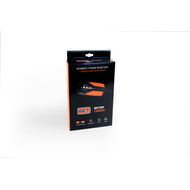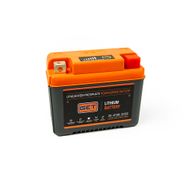 GET
GK-RX1TNR-0003
RX1 PRO TUNER Control Unit with Map Switch
Technical features
Data Logging Compatibility: Yes
Compatible With Gpa Switch: Yes
Compatible With Get Second Injector: Yes
Compatible With Lc Gpa: Yes