AP RACING
Organic Brake Pads
Quantity
Bullet points
Superior quality compared to the original
High reliability at all temperatures
Notes
ATTENTION!: SELL-OUT ARTICLE.
Description
These AP Racing brake pads offer good performance for easy handling at all temperature levels. Suitable for cast iron and stainless steel discs.
AP Racing is the most important motorcycles brake systems manufacturer. The results obtained have been increasingly important since 1966 when the first disc braking system for motorcycles was sold on the market and was subsequently globally recognized for its legendary Formula One successes. The range of AP Racing products, distributed by Athena, is universally used in all categories of motorcycle sports, from Superbike to Supercross.
Bestsellers in the category Parts
ATHENA
P40FORK455054
Fork Oil Seal Kit 41x54x11 mm
Technical features
Oil Seal Total Height (mm): 11.00
External Diameter (mm): 54.00
Internal Diameter (mm): 41.00
Material: Rubber
ATHENA
P40FORK455050
Fork Oil Seal Kit 40x52x10/10,5 mm
Technical features
Height: 10.00
Oil Seal Total Height (mm): 10.50
External Diameter (mm): 52.00
Internal Diameter (mm): 40.00
ATHENA
P40FORK455166
Fork Oil Seal Kit 41x53x8/10,5 mm
Technical features
Height: 8.00
Oil Seal Total Height (mm): 10.50
External Diameter (mm): 53.00
Internal Diameter (mm): 41.00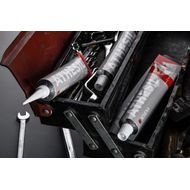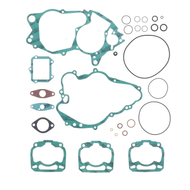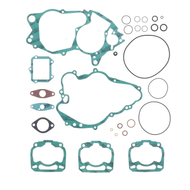 ATHENA
P400270600083
Top End Gasket Kit
Technical features
Net Weight (Kg): 0.08
Vintage: No