RENTHAL
Offroad Bike Chain R3-3 with SRS Technology - Chain Pitch 520
€ 147.95
Vat included 23%
Quantity
Bullet points
High carbon alloy steel bearing pins for prolonged resistance to wear
Pre-stretched for easy setup
Description
Renthal R3-3 chains are specially developed utilising Renthal's SRS technology for increased service life.
Nitrile Self Regulating Seals (SRSTM) retain a special vacuum injected grease around the critical pin and bush area, which extends the life of the chain.

SRS TECHNOLOGY
SRS is pre-loaded during assembly, creating a spring effect. SRS has the ability to regulate sealing pressure against the side plates.
This offers increased longevity, as the specially formulated grease remains encapsulated around the critical pin and bushing area longer whilst preventing ingress of dirt, water and other contaminants.

SHOT PEENED
Shot-peened alloy steel side plates for high tensile strength and maximum impact load resistance.

STEEL PINS
High carbon alloy steel bearing pins for excellent prolonged resistance to wear, for both road and off road riding conditions.

PRE-STRETCHED
To help with an easy setup, each R3 chain is pre stretched meaning adjustments are not required.
Vehicle compatibility
BETA XTRAINER 300 cc 2015/2017
BMW G 450 X 450 cc 2008/2010
HONDA CRF R 450 cc 2004/2008
HONDA CRF X 450 cc 2005/2009
HONDA CRF X 450 cc 2012/2017
KAWASAKI KLX 250 cc 2020
KAWASAKI KLX R 300 cc 2020/2022
KAWASAKI KX 450 cc 2006/2023
KAWASAKI KX 500 cc 1987/2004
KAWASAKI KX X 450 cc 2023
SHERCO 4.5I ENDURO 450 cc 2004/2013
SHERCO SEF-R 450 cc 2014/2019
SHERCO SEF-R 450 cc 2021
SHERCO SE I F 510 cc 2006/2013
SHERCO SE iR 250 cc 2014/2016
SHERCO SE iR 300 cc 2014/2016
SUZUKI RM-Z 450 cc 2005/2022
YAMAHA WR F 250 cc 2001/2009
YAMAHA WR F 250 cc 2011/2013
YAMAHA WR F 250 cc 2015/2019
YAMAHA WR F 250 cc 2023
YAMAHA WR F 400 cc 1998/2000
YAMAHA WR F 426 cc 2000/2002
YAMAHA WR F 450 cc 2003/2009
YAMAHA WR F 450 cc 2011/2023
YAMAHA YZ F 400 cc 1998/1999
YAMAHA YZ F 426 cc 2000/2002
YAMAHA YZ F 450 cc 2008/2023
YAMAHA YZ FX 450 cc 2016/2021
YAMAHA YZ X 125 cc 2021/2022
YAMAHA YZ X 250 cc 2021/2022
Bestsellers in the category Parts
ATHENA
P40FORK455054
Fork Oil Seal Kit 41x54x11 mm
Technical features
Oil Seal Total Height (mm): 11.00
External Diameter (mm): 54.00
Internal Diameter (mm): 41.00
Material: Rubber
ATHENA
P40FORK455166
Fork Oil Seal Kit 41x53x8/10,5 mm
Technical features
Height: 8.00
Oil Seal Total Height (mm): 10.50
External Diameter (mm): 53.00
Internal Diameter (mm): 41.00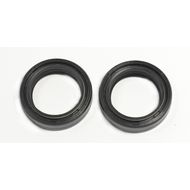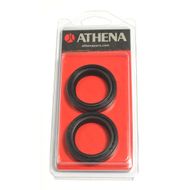 ATHENA
P40FORK455032
Fork Oil Seal Kit 35x48x11 mm
Technical features
Oil Seal Total Height (mm): 11.00
External Diameter (mm): 48.00
Internal Diameter (mm): 35.00
Material: Rubber
ATHENA
P40FORK455050
Fork Oil Seal Kit 40x52x10/10,5 mm
Technical features
Height: 10.00
Oil Seal Total Height (mm): 10.50
External Diameter (mm): 52.00
Internal Diameter (mm): 40.00
ATHENA
P40FORK455026
Fork Oil Seal Kit 33x46x11 mm
Technical features
Oil Seal Total Height (mm): 11.00
External Diameter (mm): 46.00
Internal Diameter (mm): 33.00
Material: Rubber