RENTHAL
Front Chainwheel Standard for Offroad Bike 292-520
Quantity
Bullet points
Case hardening process for maximum resistance
Core refined for ultimate strength and hardness
Most used front chainwheel in the world by factory motocross and supercross team
Description
Renthal off-road front chainwheels are chosen by more factory motocross and supercross teams than any other chainwheel on the market today.
They are CNC machined from a cased hardened and core refined 655M13 nickel chromium steel.

CASE HARDENED
The case hardening process ensures that the front chainwheel has the longest service life possible. Each chainwheel is introduced to great heat that hardens the surface.

CORE REFINED
Core refined 655M13 Nickel-Chrome-Molybdenum alloy steel gives the ultimate combination of strength and hardness.

CNC MACHINED
To account for the extremely high tolerances required for engine components, Renthal makes use of their in-house CNC facilities to accurately machine each individual front chainwheel to the tightest tolerance possible.
Vehicle compatibility
BETA RR 2T 250 cc 2005/2013
BETA RR 2T 300 cc 2013/2018
BETA RR 400 cc 2005/2012
BETA RR 4T 350 cc 2011/2012
BETA RR 4T 450 cc 2005/2012
BETA RR 4T 498 500 cc 2012
BETA RR 4T 525 cc 2005/2009
BETA XTRAINER 300 cc 2015/2018
GAS GAS EC 2T 250 cc 2022/2023
GAS GAS EC 2T 300 cc 2021/2023
GAS GAS EC F 250 cc 2022/2023
GAS GAS EC F 350 cc 2022/2023
GAS GAS EX 2T 250 cc 2022/2023
GAS GAS EX 2T 300 cc 2021/2023
GAS GAS EX F 250 cc 2021/2023
GAS GAS EX F 350 cc 2021/2023
GAS GAS EX F 450 cc 2021/2023
GAS GAS MC 125 cc 2021/2023
GAS GAS MC 250 cc 2022/2023
GAS GAS MC F 250 cc 2022/2023
GAS GAS MC F 350 cc 2022/2023
GAS GAS MC F 450 cc 2021/2023
HUSABERG FE 250 cc 2013/2014
HUSABERG FE 350 cc 2013/2014
HUSABERG FE 390 cc 2010/2012
HUSABERG FE 500 / S / E 501 cc 2013/2015
HUSABERG FE 570 cc 2009/2012
HUSABERG FE E 450 cc 2009/2013
HUSABERG FE E 650 cc 2006/2007
HUSABERG FS 570 cc 2010/2011
HUSABERG FS E 650 cc 2003/2008
HUSABERG FX 450 cc 2010/2012
HUSABERG TE 125 cc 2013/2014
HUSABERG TE 250 cc 2012/2014
HUSABERG TE 300 cc 2012/2014
HUSQVARNA FC Ktm engine 250 cc 2014/2023
HUSQVARNA FC Ktm engine 350 cc 2014/2018
HUSQVARNA FC Ktm engine 350 cc 2020/2023
HUSQVARNA FC Ktm engine 450 cc 2014/2023
HUSQVARNA FE 501 Ktm engine 510 cc 2014/2023
HUSQVARNA FE Ktm engine 250 cc 2014/2018
HUSQVARNA FE Ktm engine 250 cc 2020/2023
HUSQVARNA FE Ktm engine 350 cc 2014/2023
HUSQVARNA FE Ktm engine 450 cc 2014/2023
HUSQVARNA FR RALLY 450 cc 2020/2022
HUSQVARNA FS Ktm engine 450 cc 2015
HUSQVARNA FS Ktm engine 450 cc 2018/2023
HUSQVARNA FX 350 cc 2017/2023
HUSQVARNA FX 450 cc 2017/2023
HUSQVARNA TC Ktm engine 125 cc 2014/2023
HUSQVARNA TC Ktm engine 250 cc 2014/2023
HUSQVARNA TE 300 cc 2014/2023
HUSQVARNA TE Ktm engine 125 cc 2014/2016
HUSQVARNA TE Ktm engine 150 cc 2017/2023
HUSQVARNA TE Ktm engine 250 cc 2014/2023
HUSQVARNA TX 300 cc 2017/2023
HUSQVARNA TX Ktm engine 125 cc 2017/2018
KTM EXC 125 cc 1991/2017
KTM EXC 150 cc 2020/2023
KTM EXC 250 cc 1991/2011
KTM EXC 250 cc 2014/2023
KTM EXC 300 cc 1995/2008
KTM EXC 300 cc 2014/2023
KTM EXC 380 cc 2000/2001
KTM EXC 400 cc 2000/2008
KTM EXC 450 cc 2003/2008
KTM EXC 500 cc 2013/2015
KTM EXC 520 cc 2000/2002
KTM EXC 525 cc 2003/2009
KTM EXC-F 250 cc 2002/2011
KTM EXC-F 250 cc 2014/2023
KTM EXC-F 350 cc 2014/2023
KTM EXC-F 450 cc 2015/2018
KTM EXC-F 450 cc 2020/2023
KTM EXC-F 500 cc 2014/2023
KTM FREERIDE 350 cc 2013/2016
KTM FREERIDE R 250 cc 2013/2016
KTM RFR 450 cc 2022
KTM SMR 450 cc 2006
KTM SMR 450 cc 2008/2014
KTM SMR 450 cc 2022
KTM SX 125 cc 2003/2023
KTM SX 150 cc 2009/2023
KTM SX 250 cc 1991/2023
KTM SX 360 cc 1996/1997
KTM SX 380 cc 1998/2002
KTM SX 400 cc 1999/2002
KTM SX 520 cc 1999/2002
KTM SX 525 cc 2003/2006
KTM SX-F 250 cc 2006/2023
KTM SX-F 350 cc 2010/2023
KTM SX-F 450 cc 2003/2023
KTM SX-F 505 cc 2008/2009
KTM XC 125 cc 2021/2023
KTM XC 150 cc 2010/2014
KTM XC 250 cc 1991/2013
KTM XC 250 cc 2015/2019
KTM XC 250 cc 2021/2023
KTM XC 300 cc 1995/2016
KTM XC 300 cc 2018
KTM XC 300 cc 2020/2023
KTM XC 450 cc 2003/2008
KTM XC-F 250 cc 2014/2015
KTM XC-F 250 cc 2019
KTM XC-F 250 cc 2021/2023
KTM XC-F 350 cc 2011
KTM XC-F 350 cc 2013/2015
KTM XC-F 350 cc 2017/2023
KTM XC-F 450 cc 2009
KTM XC-F 450 cc 2013
KTM XC-F 450 cc 2016
KTM XC-F 450 cc 2018
KTM XC-F 450 cc 2020/2023
KTM XC-F 505 cc 2008/2009
KTM XCF-W 250 cc 2009/2013
KTM XCF-W 350 cc 2012/2013
KTM XCF-W 350 cc 2020/2022
KTM XCF-W 500 cc 2020/2022
KTM XC-W 125 cc 2017/2019
KTM XC-W 150 cc 2017/2022
KTM XC-W 200 cc 1998/1999
KTM XC-W 200 cc 2004/2011
KTM XC-W 200 cc 2014/2016
KTM XC-W 250 cc 1991/2004
KTM XC-W 250 cc 2009/2013
KTM XC-W 250 cc 2015/2023
KTM XC-W 300 cc 1995/2016
KTM XC-W 300 cc 2018/2023
KTM XCW 400 cc 2000/2010
KTM XC-W 450 cc 2003/2013
KTM XC-W 500 cc 2012/2013
KTM XC-W 530 cc 2009/2011
POLARIS OUTLAW IRS 525 cc 2007/2011
POLARIS OUTLAW S 525 cc 2007/2011
Bestsellers in the category Parts
ATHENA
P40FORK455054
Fork Oil Seal Kit 41x54x11 mm
Technical features
Oil Seal Total Height (mm): 11.00
External Diameter (mm): 54.00
Internal Diameter (mm): 41.00
Material: Rubber
ATHENA
P40FORK455050
Fork Oil Seal Kit 40x52x10/10,5 mm
Technical features
Height: 10.00
Oil Seal Total Height (mm): 10.50
External Diameter (mm): 52.00
Internal Diameter (mm): 40.00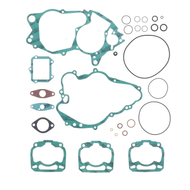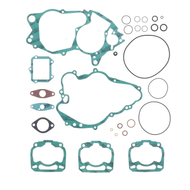 ATHENA
P40FORK455166
Fork Oil Seal Kit 41x53x8/10,5 mm
Technical features
Height: 8.00
Oil Seal Total Height (mm): 10.50
External Diameter (mm): 53.00
Internal Diameter (mm): 41.00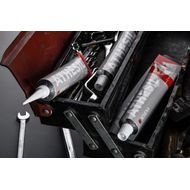 ATHENA
P40FORK455141
Fork Oil Seal Kit NOK 48x57,9x11,5 mm
Technical features
Oil Seal Total Height (mm): 11.50
External Diameter (mm): 57.90
Internal Diameter (mm): 48.00
Material: Rubber